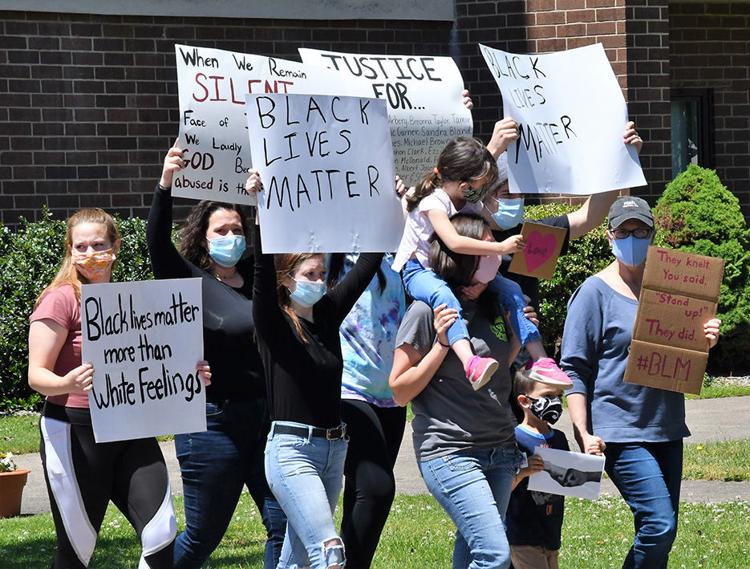 More than 100 protesters marched in downtown Latrobe on Monday afternoon, following George Floyd's death at the hands of a Minneapolis police officer last week.
Protesters gathered around 11:30 a.m. at Latrobe Memorial Stadium before marching through the streets of Latrobe at noon.
Michael Anderson, 26, of Latrobe organized the event on Facebook as a "peaceful march in honor of George Floyd."
He met with Latrobe Police Department Chief John Sleasman the morning of the event to discuss his plans for the protest.
At their meeting, Sleasman told Anderson he intended to join protesters in their march.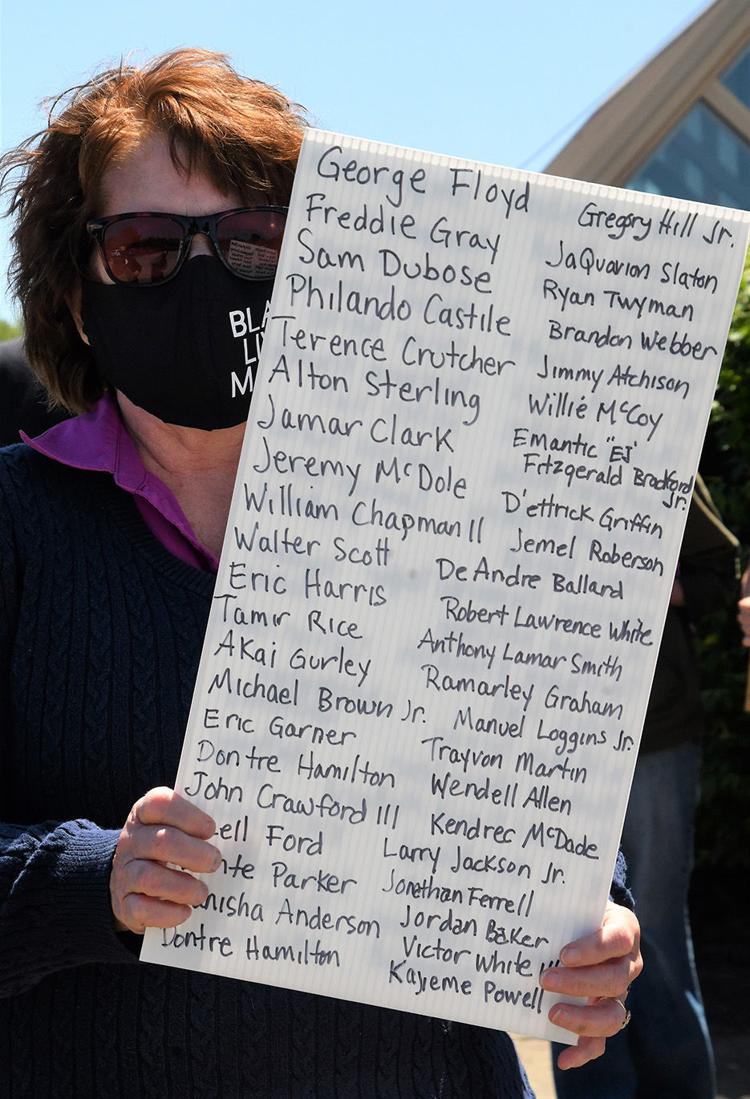 "Honestly, it was a very pleasant interaction," Anderson said. "(Sleasman) looked at me and said, 'I plan on marching with you guys if that's okay.' I said, 'I don't have an issue with that.'"
Sleasman requested that Anderson inform fellow protesters to "keep it peaceful" to ensure there were "no problems."
"We sat down and worked out some details," Sleasman said. "I just wanted to know his intent, and how he planned on going about the day."
Roughly eight Latrobe police officers were at the demonstration, as well as officers from "a few other departments," according to Sleasman.
No incidents were reported.
"It was a completely peaceful day. No one got of hand," the Latrobe police chief added.
Protesters carried signs and chanted behind Anderson's bullhorn, throughout their 30-minute walk around the city.
"The crowd even added some chants to what I had originally planned, that worked perfectly," Anderson said. "One of the chants was, 'No justice, no peace. No more racist police,' which I thought was phenomenal for the purpose of the protest."
When protesters regathered at the stadium, they held a demonstration laying flat on their stomachs with hands behind their back for nine minutes — roughly the same amount of time former Minneapolis police officer, Derek Chauvin, knelt on Floyd's neck as he pleaded for air.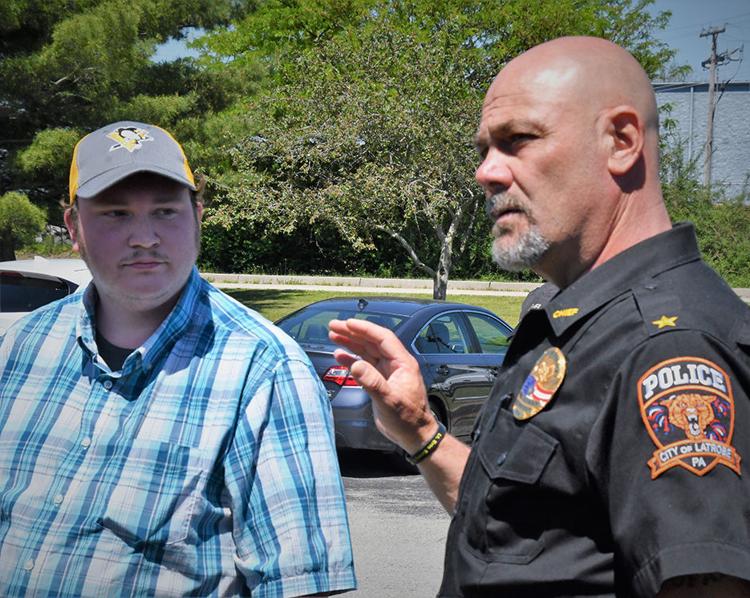 Anderson says he was inspired by a similar demonstration carried out in Greensburg's St. Clair Park on Sunday.
"The message I was trying to get out is: We need to end police brutality," he said. "Whether it be white on white, white on black, black on white — it doesn't matter. Police brutality in itself needs to end."
Anderson says he planned this event after "watching people be racist towards the black community" for years.
"I organized this protest not only to protest the incident involving George Floyd, but to also protest all discrimination," he added.
After creating the Facebook event Sunday night, Anderson says his friends began sharing the post on social media.
"Eventually the word started getting around Latrobe," he said. "People started talking, and there was a great turnout today."
Before joining protesters in their march, Sleasman says he addressed the crowd.
"I really meant what I said, which was: I understood why they were there. The incident that happened with Mr. Floyd was avoidable. It didn't have to happen," Sleasman said in a phone interview following the protest. "...I think that, along with me marching with them, kind of sent a positive message to everyone that we're all in this together. I really think that helped keep them focused on a peaceful protest."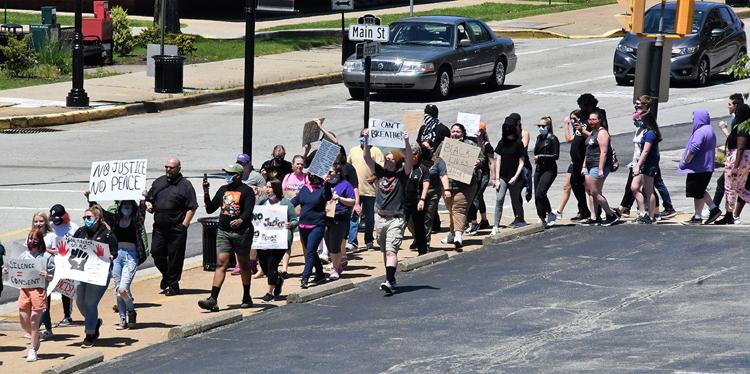 Across the United States, including in Pennsylvania, violent protests broke out in cities such as Pittsburgh and Philadelphia. On Sunday, no incidents were reported at a protest held in Greensburg.
Sleasman commented on Latrobe residents being able to organize a peaceful protest.
"I think my intent to march — not only to ensure everyone's safety, (including) the protesters, public and businesses — was to show peace," Sleasman said. "I wanted to let the protesters know I was there for them if they needed me, as well."