Mary Isenhour is one of the most powerful and influential women in Pennsylvania government that you may never see, hear or read about in statewide media.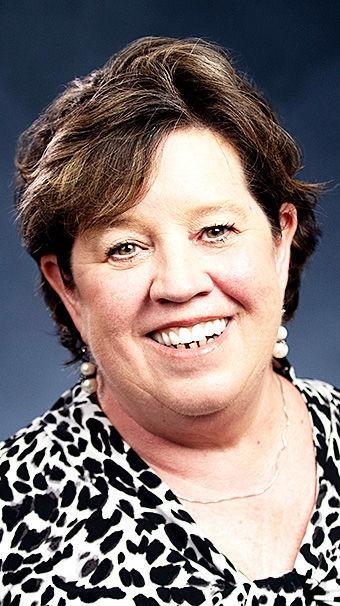 Isenhour is the first woman appointed to the Pennsylvania Liquor Control Board (PLCB). She won state Senate confirmation and took office nearly two months ago.
Yet, she views her job with gender neutrality.
"It's basically administrative," she said after her state Senate confirmation hearing in June.
The state's liquor control board functions are oversight, regulatory enforcement, education and revenue generation.
As an PLCB member, she shares in the oversight of nearly 21,000 private businesses licensed to sell alcoholic beverages in the commonwealth. They include restaurants, taverns, hotels, country clubs, golf courses, banquet halls, beer distributors and more.
Most importantly, Isenhour expressed awareness of the PLCB's revenue-generating capacity for Pennsylvania. State liquor store profits, along with alcoholic beverage taxes, contributed nearly $475 million to Pennsylvania's general fund budget for the 2017-18 fiscal year.
Contributions for the fiscal year that ended June 30 are still under audit, she said. Some legislative budget experts quietly said that equals more than 2 cents in sales tax revenue.
Isenhour expressed awareness of the PLCB's revenue generation and said one goal of hers is to maintain state store profitability.
The newest PLCB member recently voted to appropriate $150,000 for local police department alcohol education.
"I'm not a mother, but I have nieces and nephews, so I want to do everything to ensure that young people are educated in the dangers of alcohol abuse," she said. "Plus, responsible consumption as adults."
Isenhour stressed her strong support for alcohol education grants to local law enforcement and youth groups.
Her administrative experience includes guiding Gov. Tom Wolf's first legislative agenda that included modernization of the state store system, as well as permitting beer and wine sales in grocery stores.
Later, Isenhour become Wolf's chief of staff.
Prior to joining Wolf's administration, she served as national political director of the National Democratic Legislative Committee in Washington, D.C., and later as executive director of the Pennsylvania Democratic Legislative Campaign Committee.
Other PLCB members include former congressman Tim Holden of Schuylkill County and Mike Negra of Center County